Apparently that's my decorating style. I took the quiz and that's what it told me. Below is what it says, and there's a few suggested items that I would like in my home:


MODERN MAESTRO

You want to furnish your home to reflect the way you live your life: it's functional while being stylish, easy on the eye and adaptable. No wonder, then, that it's such a popular look these days. The trick is to find clever ways of introducing a sense of your own style and personality. Inspiration doesn't just have to come from the home: check out shops, bars, restaurants and even museums and galleries for smart ideas and finishing touches.


Living Room
You have a comfortably contemporary living room. The danger with the 'modern look' is that it too easily falls into the realm of the bland and insipid; 'easy' gets confused with 'careless' and the result is just downright dull! Perhaps of all the rooms in our homes, the living room can be the one that most expresses your sense of style and your interests. Think, too, about how and when you will most use the room. For example, do you want it light and airy or warm and cosy? Try introducing one or two unexpected elements when choosing your accessories: one of the positives of the modern look is that it is very accommodating. Neutral wall colours provide a calm, easy background, while glamorous prints and patterns are fun and stylish. Make comfort the priority in your living room: it's where you naturally go to watch TV, relax and

de

-stress.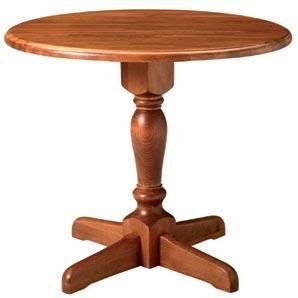 Bedroom
Your bedroom has that classic look that never goes out of style. Sleep is fundamentally important to our well being. In busy towns and cities, noise can often hamper a good night's sleep. Soft furnishings really do absorb sound, and touch is such an important sense in the bedroom, from crisp, linen sheets to wool or even sheepskin underfoot. Elegance and relative simplicity are keynotes in your bedroom, using a palette of beautifully muted colours to create the perfect retreat from daily stresses and strains.
Dining Room
You're a clean slate waiting for a dash of spice. Different meals and types of food lend themselves to different styles of dining. Think about how you live your life and even the sorts of places where you like to eat out, and use these to create a dining area that suits your needs and reflects your personality. When it comes to entertaining, you like quite simple (some might say 'peasant') food with big, robust flavours.
Home Office
You have a place for everything and everything has its place. Decorating your home office to reflect the spirit and personality of the rest of your home really does make all the difference - especially when it comes to sitting down and sorting out the filing! The modernist adage that form should follow function is nowhere better demonstrated than in the home office: keep things simple and add your own sense of style by using a splash of colour or a single, well-chosen decorative piece.

Conclusion
Your contemporary take on home life is fresh, optimistic and easy on the eye.

Now all I need is a nice big home to decorate. Lord knows I can't fit anything else in this condo!