As I sat eating my lunch today, I was going over the "nutrition" information on my Chicken Fettuccine Lean Cuisine.

6 grams of fat
3 grams saturated fat
40 mg cholesterol
690 mg sodium

I realize that anything pre-packaged like this is going to have high amounts of sodium. That being said, I do still buy them when they're on sale because it's something quick to grab when I need lunch and didn't make anything ahead of time. But they aren't healthy at all...lol. I realize it's only 270 calories which is way less than running to say McDonald's or something, but I don't really see anything Lean about them.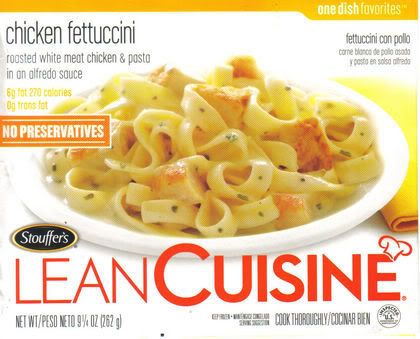 Oh and I didn't like this one at all. The chicken was all spongy and gross. I should've known! I usually HATE chicken in frozen meals.