I think I've read more in the past week than I have in the last year. What am I reading? Books about my camera, photoshop elements 6, and just photography in general.

The first book I read (before I even had my camera) was Understand Exposure. Rachel lent me her copy and it was a pretty good read. Since getting my camera, I've gone back over some of the chapters to actually see what he was talking about. Once I give this back to her I'll probably end up buying my own copy to have on hand.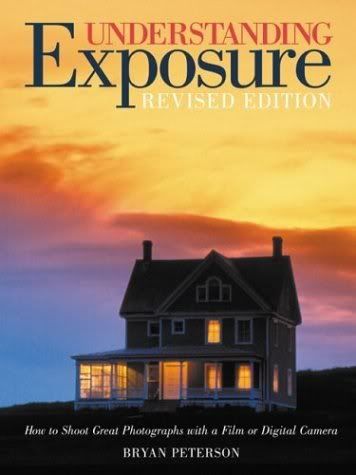 I've also been reading the Canon EOS 40D Guide to Digital Photography. I bought this book along with my camera after finding out that the manual that comes with the camera really isn't that informative. So far so good - it explains a lot of the functions in detail.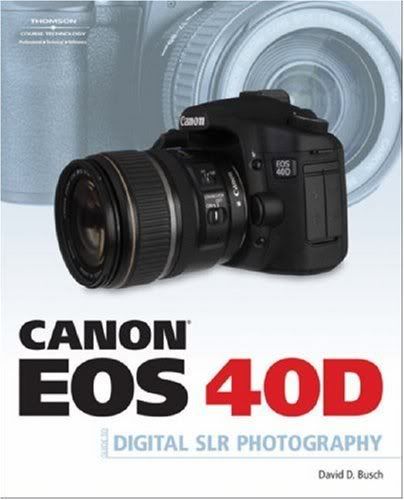 Another book I've been reading is The Photoshop Elements 6 Book for Digital Photographers. Since I'm still not really all that familiar with exactly how Photoshop works, this book has been a little over my head. It does allow you to jump around to find a particular task you'd like to perform in Photoshop so I have played around with a few of the techniques. I can see how this book will come in handy...once I learn Photoshop a little better.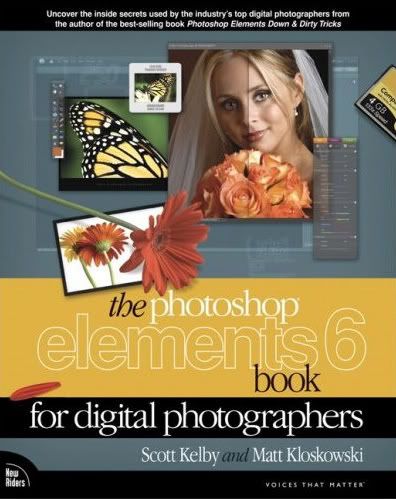 And that brings me to the last book - Photoshop Elements 6 for Dummies. I've had this book for awhile now and I had started reading it, but then it quickly made it's way to the bottom of the pile and was forgotten about. Well now with the new camera and me actually wanting to learn about this stuff again, it has been resurrected. I think I'll be reading this book before I jump back into the previous mentioned book.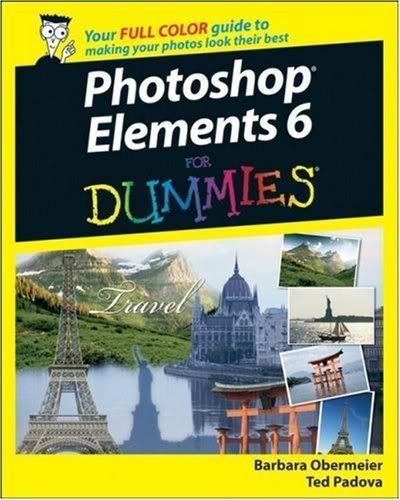 And that's what I've been doing this past week. I was able to get outside yesterday and use the camera in the daylight, but there really isn't anything pretty to take pictures of outside. I'm hoping to go out later today, closer to sunset, to take some more pictures. I have no idea where to go though. Everything just looks like complete crap around here.