So it's pretty effing cold here today...again. I swear it totally sneaks up on ya too. I had NO IDEA it was going to be this cold today.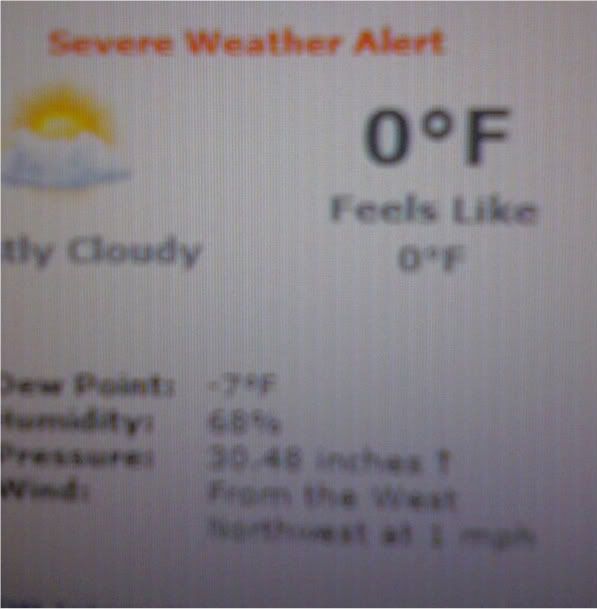 (crappy cell phone pic)

It's so cold that when you walk outside, your breath gets taken away. And I feel like there's instant icicles inside my nostrils too...very strange feeling...lol. I seriously can't remember the last time we had a winter that was this cold and had this much snow. I'm not complaining, just simply stating an observation.

So anyway, I sent the picture above to my brother just stating the fact that it IS so cold and below is the picture he sent me.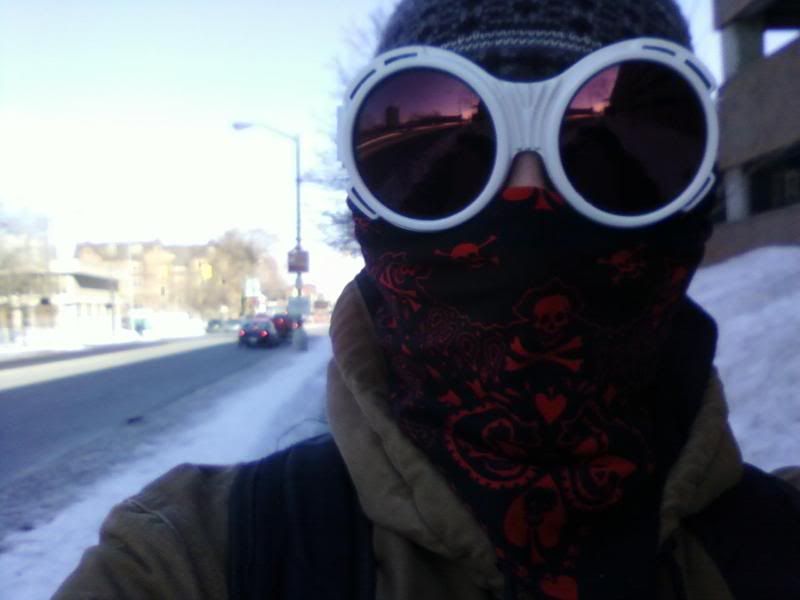 He would probably kill me if he knew I posted this on here...lol.

He goes to college in Detroit, so he does his fair share of walking around. He told me that this look is his response to the weather. He figured that with the weather so ridiculous, he would dress accordingly - ridiculous. The best part is that he said when he walks by people, he watches their eyes and that generally, they are all staring at him. Apparently they don't realize he can see out of his glasses...lol.

Do those glasses look familiar? Well if you've seen Charlie and the Chocolate Factory with Johnny Depp, then that's where you've seen them. Yes...he's an odd bird.