- Well, work's been keeping me pretty busy - but I can't complain about that. I'm really liking the switch I made, so all is good there.

- I recently took a training class at work called Focus: Achieving Your Highest Priorities (Google it and you'll find a bunch of stuff on it). It was a class put on by Franklin Covey and it ended up being way better than I thought it would. Plus we got a free planner out of the deal and those things can get expensive! The class focused on deciding what is urgent, what is important, or what is both. You learn how to focus on the tasks and priorities that matter most in your life. What I really remember from the class is that by organizing properly, deciding what needs to be done and what can wait, can give us all back that extra hour a day to get the really important things done. And the best thing is that while this certainly applies to my professional life, it most definitely can be applied to my personal life.
- I bought another lens...yes another one. I bought the 50mm f/1.8 II. I was borrowing
Rachel's
for awhile, so when I gave it back to her, I decided I wanted one of my own. I got a good deal on a used one ($75 including shipping) from someone over on the
Canon Digital Photography Forum
. I figure it's just a fun little lens to have.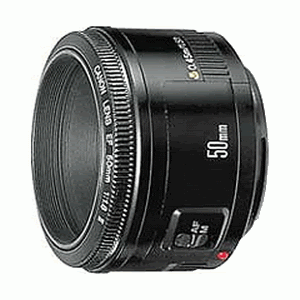 - Oh and apparently I have signed myself up to run a 5k with a few of the girls at work, including
Jill
. I guess I better get back to the
C25K
program since the 5k is on June 6th! Ahhhh, what have I done?!?! I'm not going to stress out about it though and am just going to do the best I can.
- Yesterday after running/walking outside for awhile, I decided to finally take the packaging off the
30 Day Shred DVD
I bought. Let me tell you...I am SORE today! Jillian sure knows how to kick your butt! But if I want to look like her (is that even possible?) I better stick to it!

- Last night we went to a Euchre party. It was $5/person to play and every time you got euchred, you put a quarter in the pot. At the end of the night, 1st, 2nd and 3rd place get cash and the last place person gets the quarters. They also had a little mini competition for best/worst (however you want to look at it) Hawaiian shirt. So in the end, I tied for 1st place, Jim won for best/worst Hawaiian shirt (he won a bottle of Captain Morgan), AND he came in last place, so he won the quarters. So I'd say we did pretty good last night.

- Bowling...well, my average is now a 162 and I'm still holding strong for most improved woman player on the league. Two weeks ago I bowled a 176, 190 and 257!! The 257 game is the highest game I've ever bowled and the 623 series I bowled is my first 600 series ever! I was quite proud of myself that night :o) Our last week is May 7th, so only a few more weeks to go.

I think that's about all for me for now!